There's nothing worse than having all your hard work of putting an event together fall flat due to a boring, anecdotal quotes reliant speaker.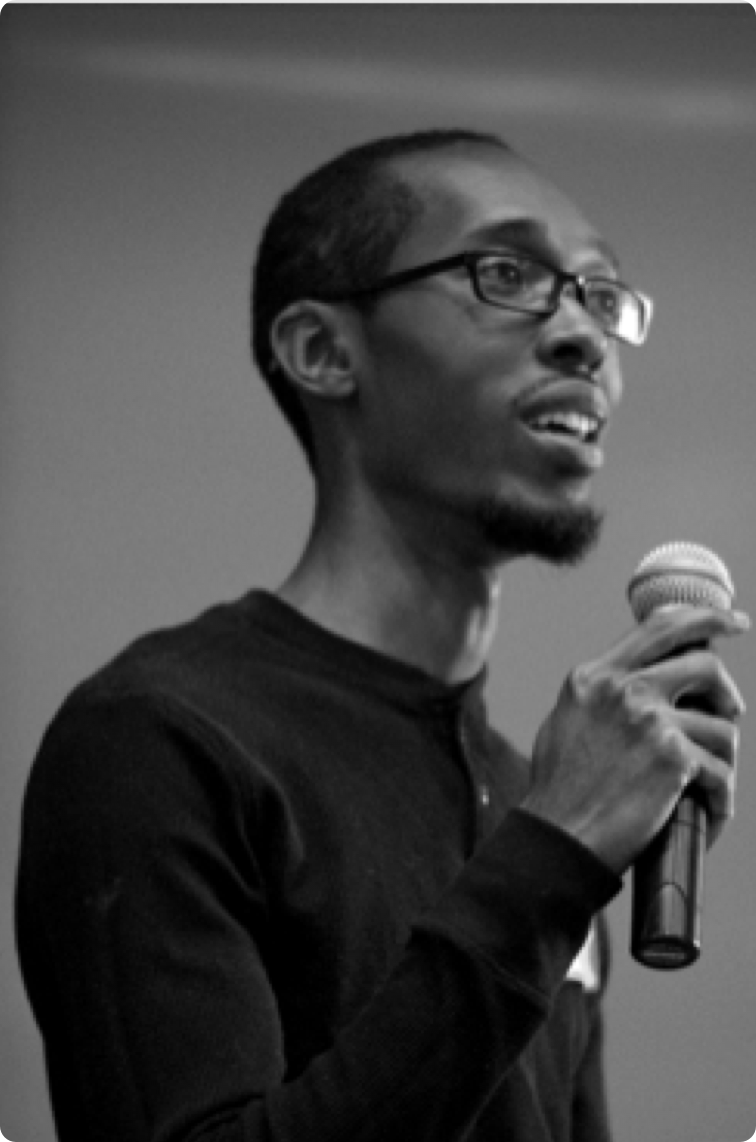 Photo Credit: Kari Leigh London
Keynotes, Q&A, Fireside Chats, Interviews, and Workshops
I speak on topics related to branding, social impact, productivity, and leadership.
Based on your organization's specific needs, I can also customize my presentation.
My most requested topics include the following:
Building and Maintaining a Loveable Brand - An empathy driven, design thinking approach to building a sustainable, impact-driven brand.
The Supercharged User Journey: Rethinking the Customer Journey Experience - Leveraging service design for digital marketing in new connection economy.
Maximum Effort - Maintaining your sanity and humanity in an always on World.
Keep in mind that I can present these as a keynote or a workshop. Also, I have a half-day, and in some cases, a full-day seminar version.
Start the Conversation
What you can expect
If you book me to speak at your event, here's what you can expect:
Prompt response to your email and/or telephone correspondence.
Personal consultation prior to your event, so I can better understand how to best serve you and your audience.
Promotion of your event on my blog and social media channels. (This assumes that your event is open to the public and you want additional visibility for it.)
A custom resource page, exclusively created for your attendees. It will include the slides I used in the presentation, along with links to books, articles, and other resources I believe will be helpful.
Immediate followup after the event for feedback. (I also want to know how you think I can improve.)
Highlights & Recent Talks
David is awesome at business development!! I Highly recommend!!
- Ryan Clarke
RC Fit7
Within days of adding their work to my website platforms, my sales increased by 15%!
- Kimanzi Constable
Large Publication Writer & Consultant
David was such a good teacher. He shared knowledge in the industry daily and personally, I learned a great deal from him.
- Jenn Keller
Senior User Experience Designer
David is an amazing brand developer with a brilliant and creative mind.
- Robert Dewitt
Software Developer
David Yarde, the man with the plan!
- Jonathan Martinez
Product Designer
I think this is a guy on a mission you want to be a part of.
- Alex Vivanco
David is a deep thinker about branding philosophy and has a strong grasp of concepts and execution.
- Rajiv Menon
Informulate, LLC
David has attention to detail and a proactive marketing leader.
- Alana Corine
Marketing Strategist
David is generous with his time and advice and a pleasure to work with.
- Emma van Opstal
Emendo Editing
What they don't teach in schools. David is sharing some hard learned truths.
- Matt W.
It was so amazing to work with David. He first was interested in my business and why I do what I do. This is the first indication of a true business professional.
- Kimberly Meyers
Fitness Kinektions
The Next Step
Thanks for considering what I have to offer to your organization or event. You can take the next step by checking my availability.
If you have any questions at all, I'd be happy to chat. Send up the bat-signal by filling out the form below to contact me and I look forward to speaking with you!