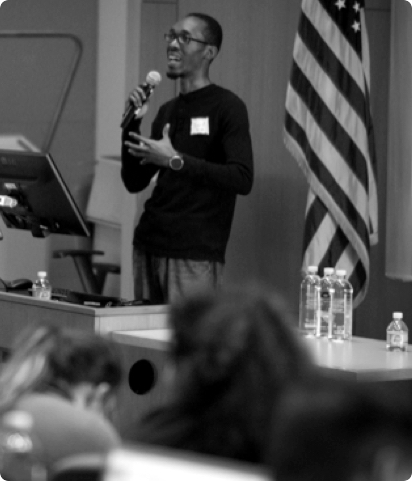 Expertise
My expertise and experience is at the intersection of visual communications and software engineering with a focus in brand development, communications design, user experience problem solving. Over the past 17+ years:
I've designed, programmed, and launched numerous creative and technology based solutions.
Worked with brands like the Nabisco, Sam's Club, Avis, Merriam-Webster, Wolters Kluwer.
Given interviews, talks, trainings, and workshops on branding, customer experience, team dynamics, and digital strategies.
Clever people keep inviting me to share my "brilliance" with them and their teams.
What makes me qualified?
Good question! In fact there are few others who have my depth of knowledge and experience in the areas of design, technology strategy, software engineering, and user experience. Especially when it comes to connecting the dots between them all.
Just some of the reasons people choose to work with me include:
Automations & Processes
Brand Communication Strategies
Design & Platform Development
The longer I work in digital space, the more I realize that to someone not living and breathing this daily, it can be overwhelming.
While I don't have any magic answers, I do have tried and tested processes, methods for success, and a savage passion for finding the dots that solve problems, get things launched, and capital to do more lovable things.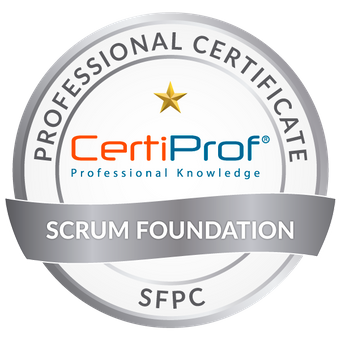 Scrum Practioner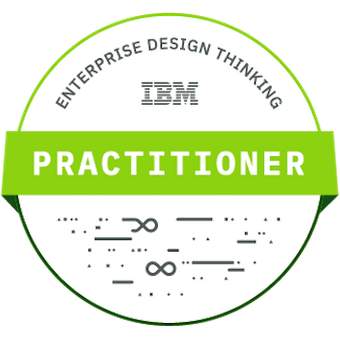 IBM Design Thinking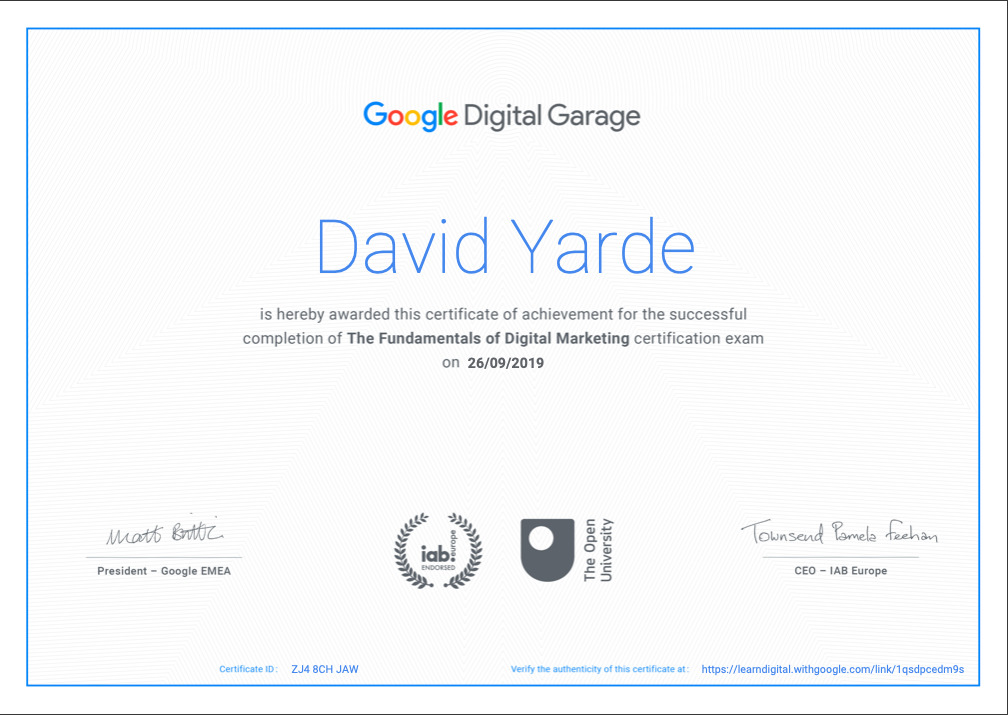 Google Digital Marketing UK
Certificate ID: ZJ4 8CH JAW
Awards
CSS Award (x3) CSS Garden
CSS Award (x2) CSS Light
People's Champ (Experimental) Pixel Awards
2016 Gold Award of Excellence The Communicator Award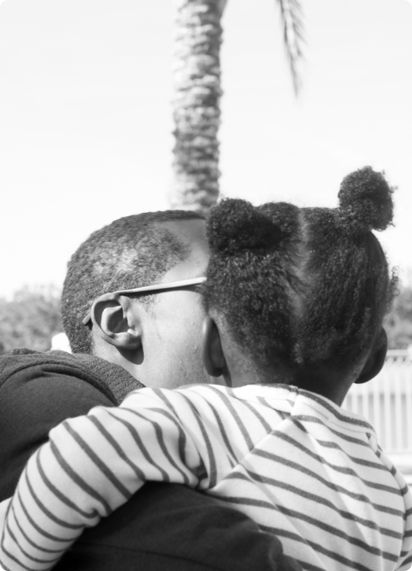 Beyond the work
Curiousity has been my fuel and life has given me lots of that to explore as a parent, business owner, and community leader.
In whatever free time I have left, I can occasionally be found writing and sharing things on my blog, speaking, or out with my family and sneaking in some photography that I occasionally share on Instagram.
Things clients, students, and others have said
David Yarde is full of knowledge and a natural educator. He was a guest speaker in my dual enrollment HTML & CSS Course and was really able to relate to my high school students. He provides real world experience and application for them to learn from. I confidently send potential clients to him and have enjoyed the ever evolving array of talents and skills he brings to projects he works on.
- Annette F.
David has provided excellent expert advice in the creative industry for me. Provided career advice, job interview advice, things to look for, ways to better your craft, just to name a few. Has been a voice to count on during times of doubt and misdirection. His collective group platform #alwaysupward collective is a community for creatives looking to better their brand experiences and to connect and network with other like-minded people.
- Howard T.
For the past 5 years I have had the pleasure of learning from David within the Orlando Tech, Black Orlando Tech, and WordPress communities. He is a branding expert and overall amazing creative who has provided valuable speaking and teaching efforts from novice to expert level professionals and entrepreneurs.
He is able to guide and consult others with his many years of experience by asking the right questions to get to the bottom of what you have in mind and how it will serve your audience.
I highly recommend David as a content creator, consultant, brand expert, and speaker. You will learn a great deal from him and his methodology to serve your audience and help you create a lovable brand.
- Emily W.

I'm absolutely thrilled with the graphics and designs that I've received from David and Sevenality. Within days of adding their work to my website platforms, my sales increased by 15%! It's led to an extra $5,000 in revenue.
I've been told my branding is MUCH more professional and it's already lead to new clients. I HIGHLY recommend you hire Sevenality because they are worth every single penny.
- Kimanzi C.
David is a really talented creative. Not just a web developer, but a creative who can take a clients vision and make it come to life. I would recommend him and his careful approach to company enhancements to achieve their goals while leveraging his talents.
- Jean P.
David is everything you want in a designer. Courteous & professional, committed to deadlines and continually bringing the creative talent you want from a design professional. His finished work is modern, clean and always captures the ideas we had in our head when we started.
- Andre S.
High Level Thinkers
David is a deep thinker about branding philosophy. He is up to date with the latest in the industry and has a strong grasp of concepts and execution. He helped us on a project related to UX and styling and was a strong team player. I wish him all the best on his future endeavors!
- Rajiv M.
Informulate, LLC
David is an excellent and attentive graphic designer. He took the time to get to know my company and understand the message, audience, and approach before creating a beautiful visual identity that captures the essence of the brand. On top of that, David is generous with his time and advice, even outside the scope of his assignment. He is a professional and friendly person, and a pleasure to work with.
- Emma van Opstal
Emendo Editing
Start a project