One of the things I love about my Jamaican heritage is learning about all these words and phrases geared towards living a life of excellence. Two words that are often phrases in themselves are badmind and grudgeful.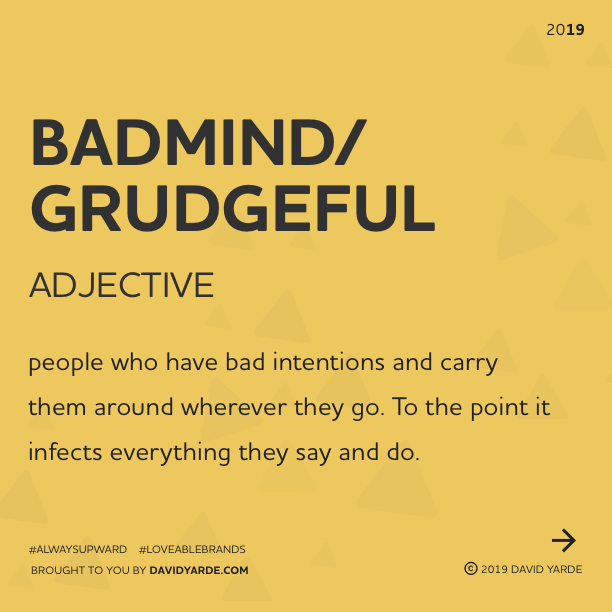 Meaning, people who have bad intentions and carry them around wherever they go. To the point it infects everything they say and do.
Which brings us to the importance of taking the high road in all you do.
Always be transparent in your dealings as an entrepreneur, creative, heck as a human.
Whether that's free or paid work.
You'll never know when it'll truly matter.
Above all, try to be fair in all you do.
For it's not always about you.
Yes, empathy should matter to the process too.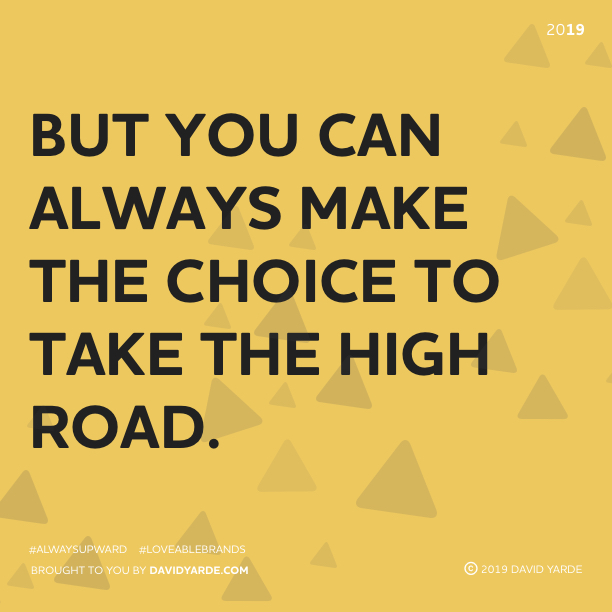 Do keep in mind, that despite your best efforts, you may not always be able to avoid the badmind and grudgeful folk.
But you can always make the choice to take the high road.
As it's often said, "misery loves company', and when people get cozy with misery; most everyone suffers.
So how does one avoid the badmind & grudgeful? How to walk the high road when others are scheming and plotting with your demise in mind?
While there's no easy answer or even path, there is always a choice that can be made in the high roads favor.
At the end of the day, there's more important things for you to be focusing on.
Especially when those things are focused on moving the collective good forward.
The distractions that arise when others are unhappy can bleed into not only your perception of yourself but also into how you interact with others.
Sure, stooping to their level and playing that game may feel good in the beginning but what will that cost your soul?
Leadership demands a higher level of excellence, transparency, and dedication.
Often, how you act will say more than the words you speak.
Think and act accordingly.